Repairing air conditioner in your car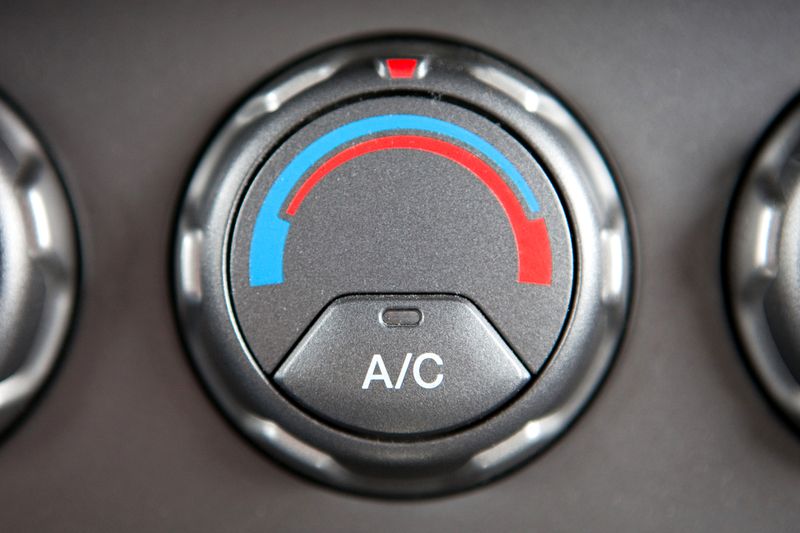 What is an air conditioner repair?
When the air conditioning unit in your vehicle starts to malfunction (gives off a bad smell, leaks, makes noise, does not cool, etc.) then you need to immediately diagnose the problem and deal with it. First, you can figure out what part of your air conditioner needs repairing, and you can fix it if you have the skill. However, it is advisable to go to professionals who have instructions and all the necessary knowledge for working with air conditioners. Let's go over the basic methods of repairing and checking your air conditioner:
Air filter
After your car starts - turn on the air conditioner to its highest setting. You will feel the air coming out of it. Now estimate what temperature this air is. If you feel that it is a little cool or even warm, you may have some problem with the airflow. Check that the cooling fans on the radiator are working properly. You may have an electrical problem if they don't work. You may need to replace the air filter to get the air flow at the correct temperature. This will also help with the fight against unpleasant odors in the passenger compartment.
Compressor
Next, it's important to make sure the compressor is working properly. The air conditioner is usually located in the engine compartment. When the air conditioner is on, the clutch works. If the clutch is not working, the compressor probably needs to be replaced, or sometimes it just needs to be charged with refrigerant.
Leaks
After checking your compressor, make sure there are no leaks in the air conditioner. You can buy a kit at special repair centers that will help you detect leaks in your car's air conditioner. There is a certain dye in the equipment that will go through the air conditioner and leak if there are any leaks or cracks in it. If a leak is detected, then take your car to the nearest repair shop right away so that a professional can handle your problem. If there is no leak, you may also want to check the level of refrigerant in the air conditioner.
If your air conditioner is faulty - it could be a serious and very severe problem. If there is no cold air coming in, then you should immediately check to see if the compressor is working properly and if there are any leaks. If you need repairs, call the professionals right away. If your air conditioner doesn't have enough refrigerant, however, you can buy a kit and do the topping up yourself.
You can't replace your air conditioner compressor yourself without the proper equipment and tools, which is why it's best to call a pro. Also, be careful when it comes to refrigerant leaks, because its temperature is quite low and can cause some damage to your skin.
How to keep your air conditioner running
Don't forget to check your air conditioner and make sure it is working properly every two years.
If you do not use conditioner often, make it work at least 10 minutes a week, even in winter.
As soon as your car reaches 35-50 miles per hour, open your car window and turn on your air conditioner. This way you will save more fuel.
Was this article helpful?
169
Posted by:
👨 George J. Weeks